The current version of Cadpage is available from the Android Market at 
https://play.google.com/store/apps/details?id=net.anei.cadpage
If you have a QR code reader installed on your phone you can scan the following code to get there.  If you don't, you ought to give it a try.  QR Droid is the one I use
New versions of Cadpage are usually released weekly, but if you have a problem or issue and do not want to wait for the next release cycle, you can try loading an up to date beta release from this page.   If you have a QR code reader scan the following code to load it directly to your phone.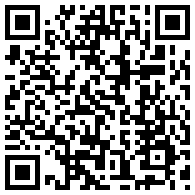 To install the downloaded Cadpage beta..
You have to enable installs from unknown (meaning other than Android Market) sources.  For ICS and higher versions of Android, set
Main > Menu > Settings > Security > Unknown Sources
For lower versions of Android, set
Main > Menu > Settings > Applications > Unknown Sources


This does open a potential security issue so you might want to turn this off again once you have installed the Cadpage beta release.

Open the Download app, select the cadpage-beta.apk file, and press OK when asked to replace the application

Handcent is a cool messaging app whose developers cannot seem to make up their mind whether  or not to play nice with other messaging apps like Cadpage.  Some releases work with Cadpage, some do not.  We will try to keep the most recent version that plays nicely with Cadpage available here.
To install this Handcent app, follow the directiosn for installing a Cadpage beta, but use the above QR code.